Nocton Pre-School
We are very excited that we now have a pre-school on the Nocton Community Primary School site. This is a really exciting development and we offer our lovely community what they need, to create childcare and fun learning experiences for 3-4 year olds.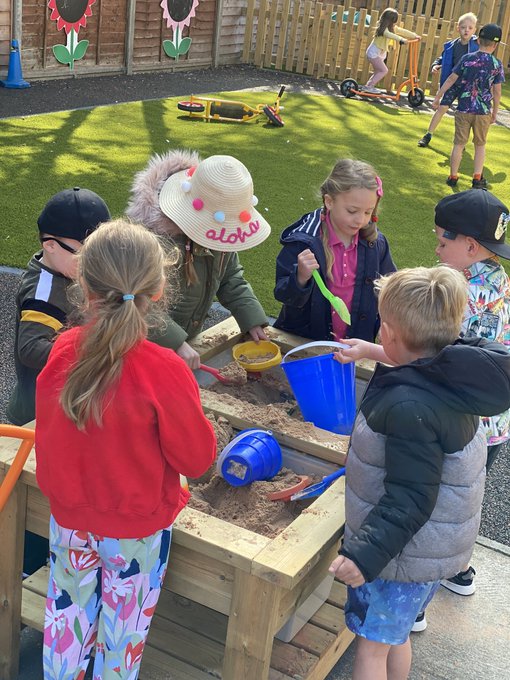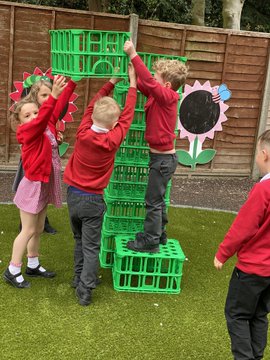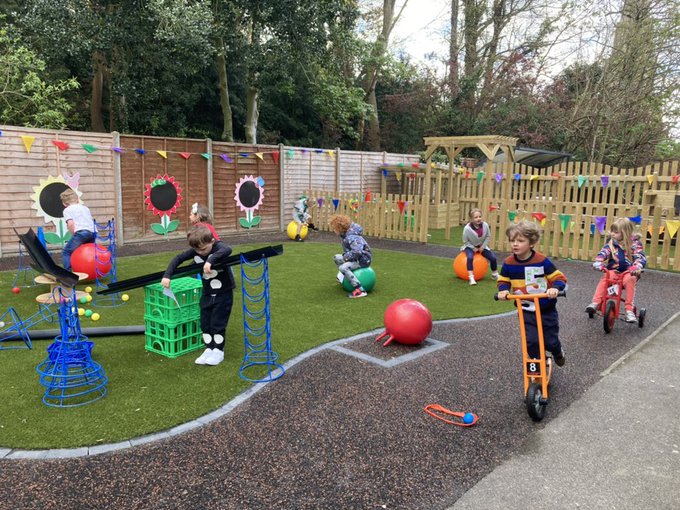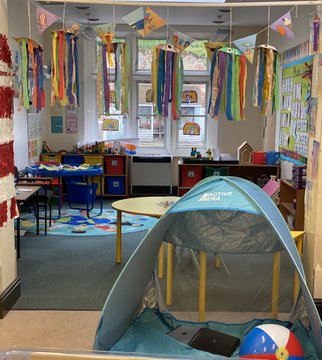 We are open every term-time day delivering exciting activities and learning through play to encourage early development and lead to a smooth start to education. Our Pre-school operates within the main school in our Flamingo's class, but has a bespoke provision. There is an inspiring learning environments inside as well as the incredible new outdoor provision that we have had recently developed.
If you are interested in a place at our happy and fun pre-school, please contact us on 01526 320234. You will need to complete a booking form and application form and submit to Nocton school.
During summer the school can be contacted via email, or 07599 273241.
We only have 8 places, and operate on a first come first served basis. Please see our Admissions policy for more details. Please complete the booking AND application form. Key documents and information below:
PLEASE EMAIL ANY ENQUIRIES OR FORMS TO: admin@spiresfederation.co.uk
Booking Form 2021-22 Application Form 2021-22
Parental Declaration Form 2021-22
Parent Guide to Declaration Form 2021-22
Charging and Remissions Policy
EYFS Framework
https://assets.publishing.service.gov.uk/government/uploads/system/uploads/attachment_data/file/974907/EYFS_framework_-_March_2021.pdf
FUNDING
Find out what childcare costs you are eligible for here:
Childcare Choices
https://www.childcarechoices.gov.uk/
Our Aims
It is our aim to provide a warm,environment in which each child is valued as a unique individual and their self-esteem nurtured. We focus on each child feeling safe and secure and happy and cared for. Happy children make confident learners which are encouraged through purposeful play as the most important tool for learning in the early years. Adults encourage children's intentions, creativity, problem solving and thinking skills and by forming partnerships with children and following their ideas and interests.
We aim to provide the very highest standards in both pre-school education and care by:
Establishing and developing positive partnerships with parents and carers so that we may work together to continue the development that has been started at home.
Providing a warm, caring environment for young children to enable secure emotional development and relationships with other children and adults.
Creating a happy, secure and stimulating environment where children discover for themselves that learning is enjoyable through the play and activities they can experience.
Helping children to develop independence, self-confidence, respect for their environment and consideration for others.
Providing a well-planned, motivating environment, which encourages active learning, provokes curiosity and exploration and links the indoor and outdoor space to encourage the all-round development of each child for a solid foundation for future learning.
Offering equal opportunities to everyone whilst respecting and valuing our differences.
Sharing in the experiences of the wider school community as appropriate and engaging with experience s in the local community.